We are a team driven by innovation and passion. It's our vision to reinvent the idea of business trips — making it simple and delightful for everyone involved!
We're constantly on a lookout for team players who are passionate about what they do and love to learn new things all the time.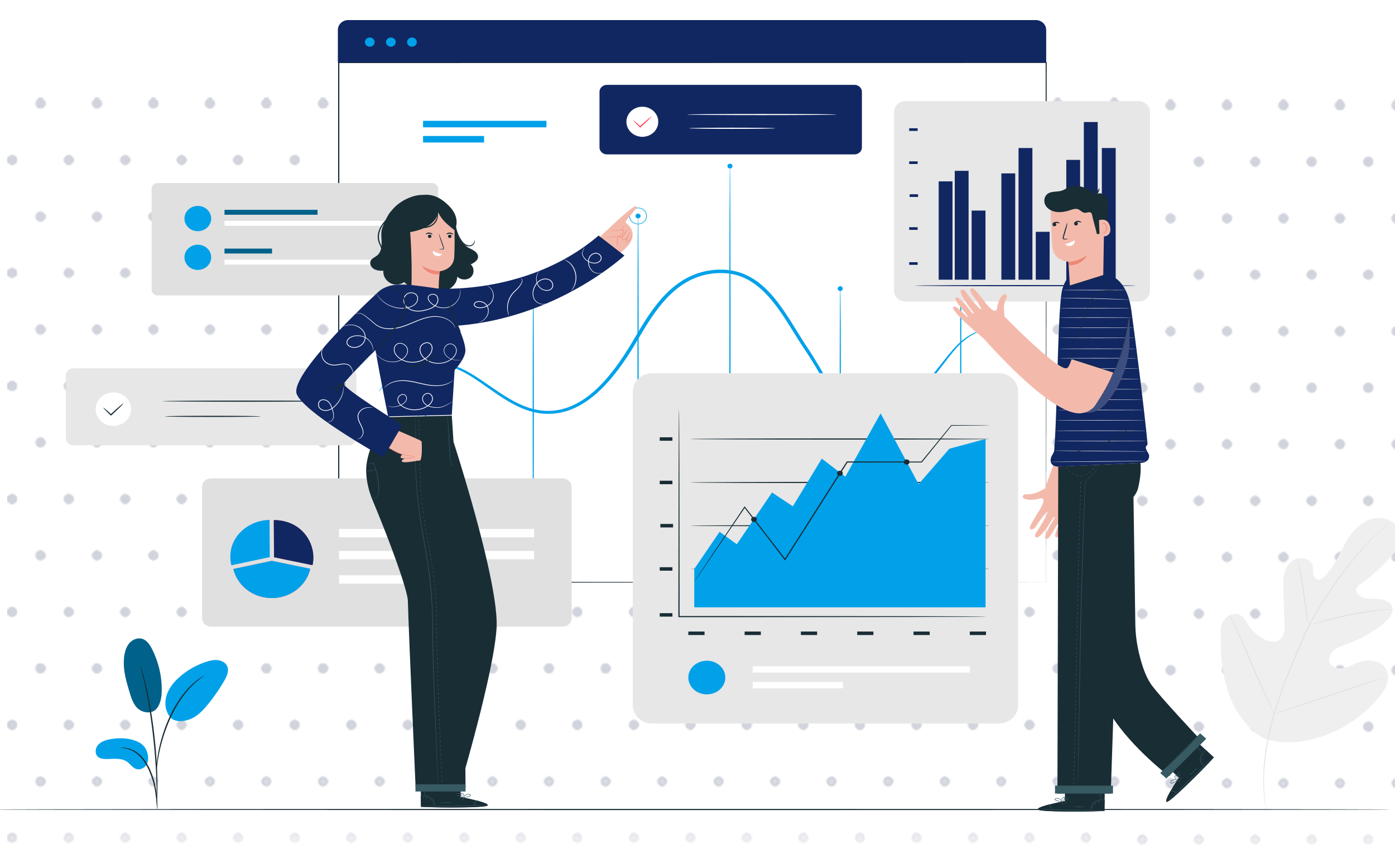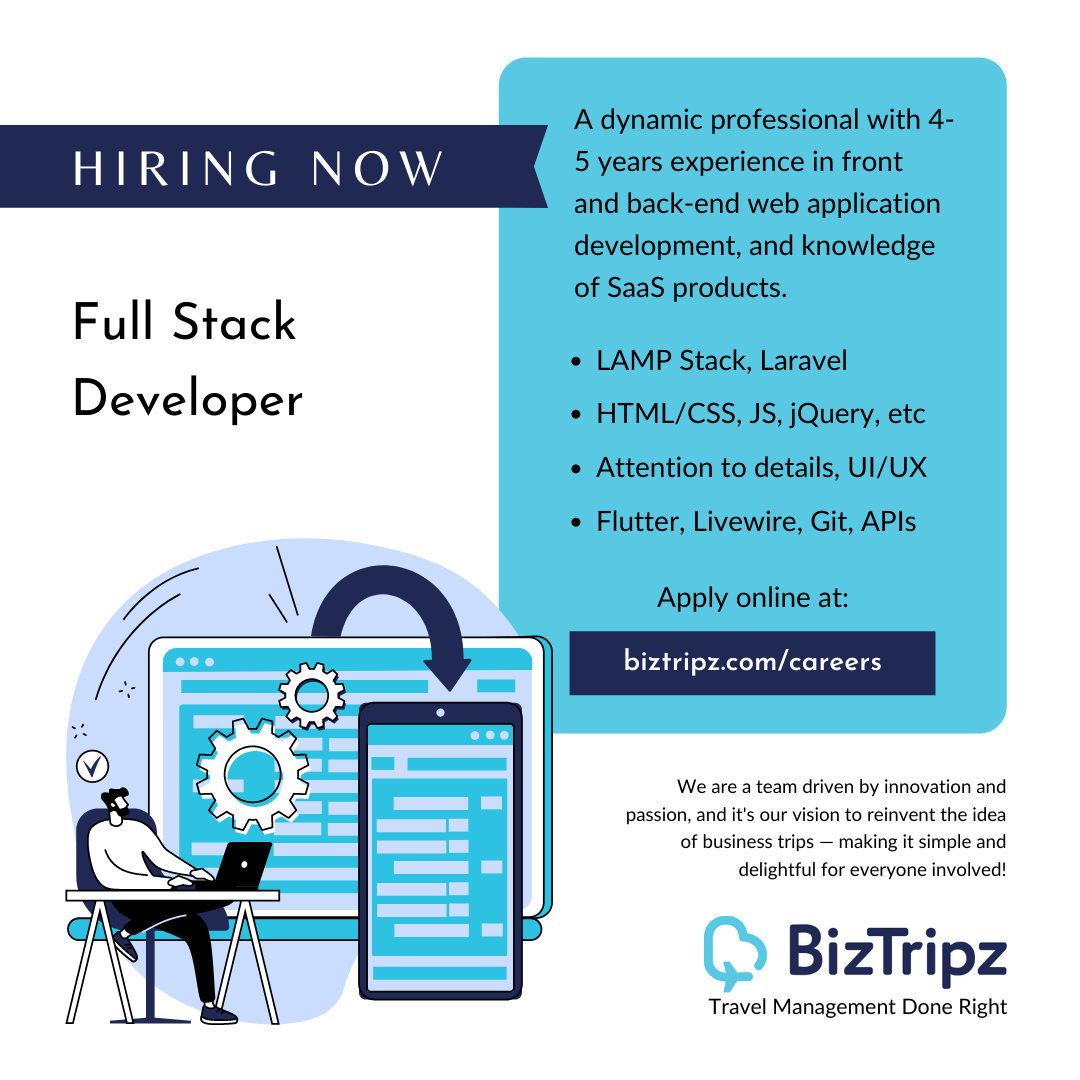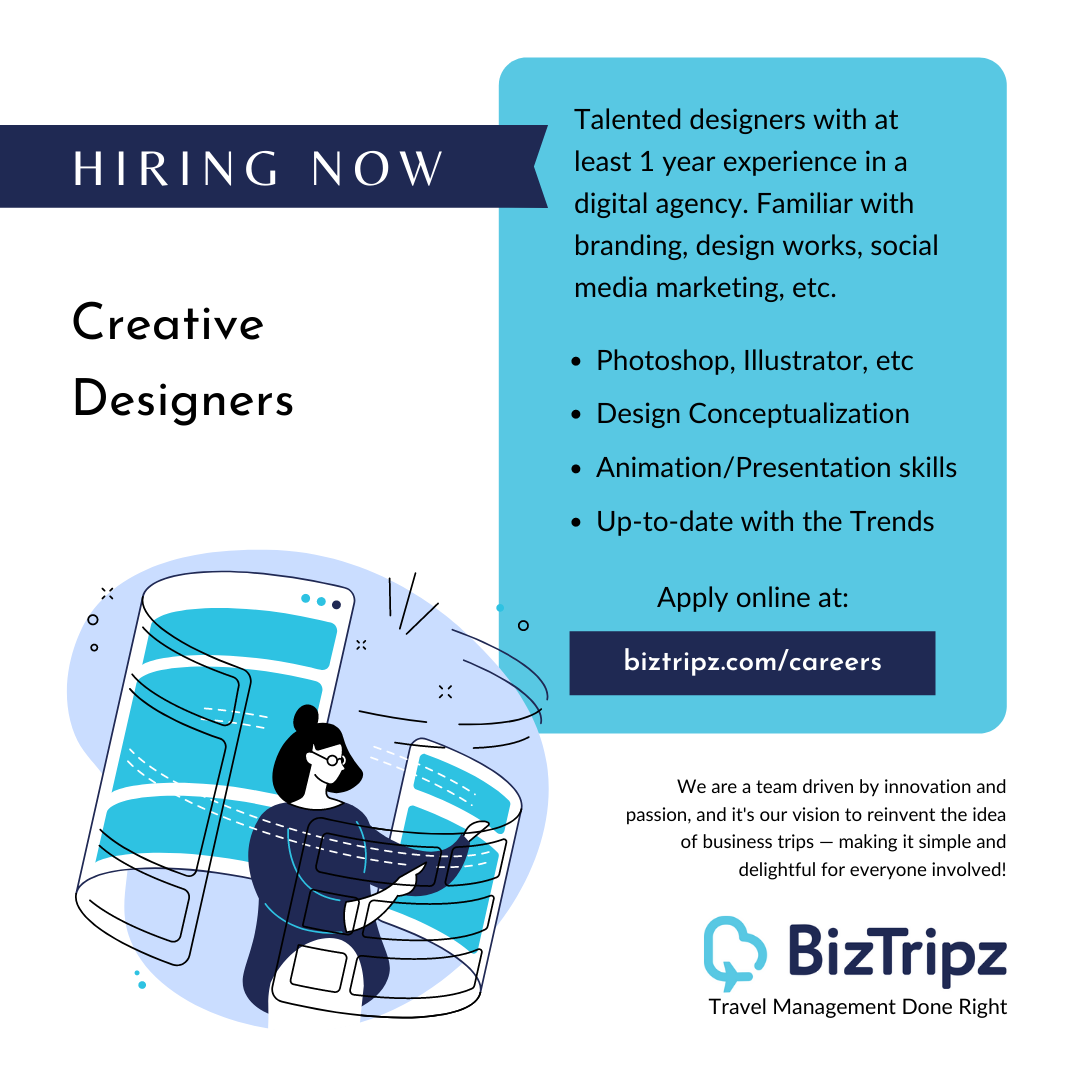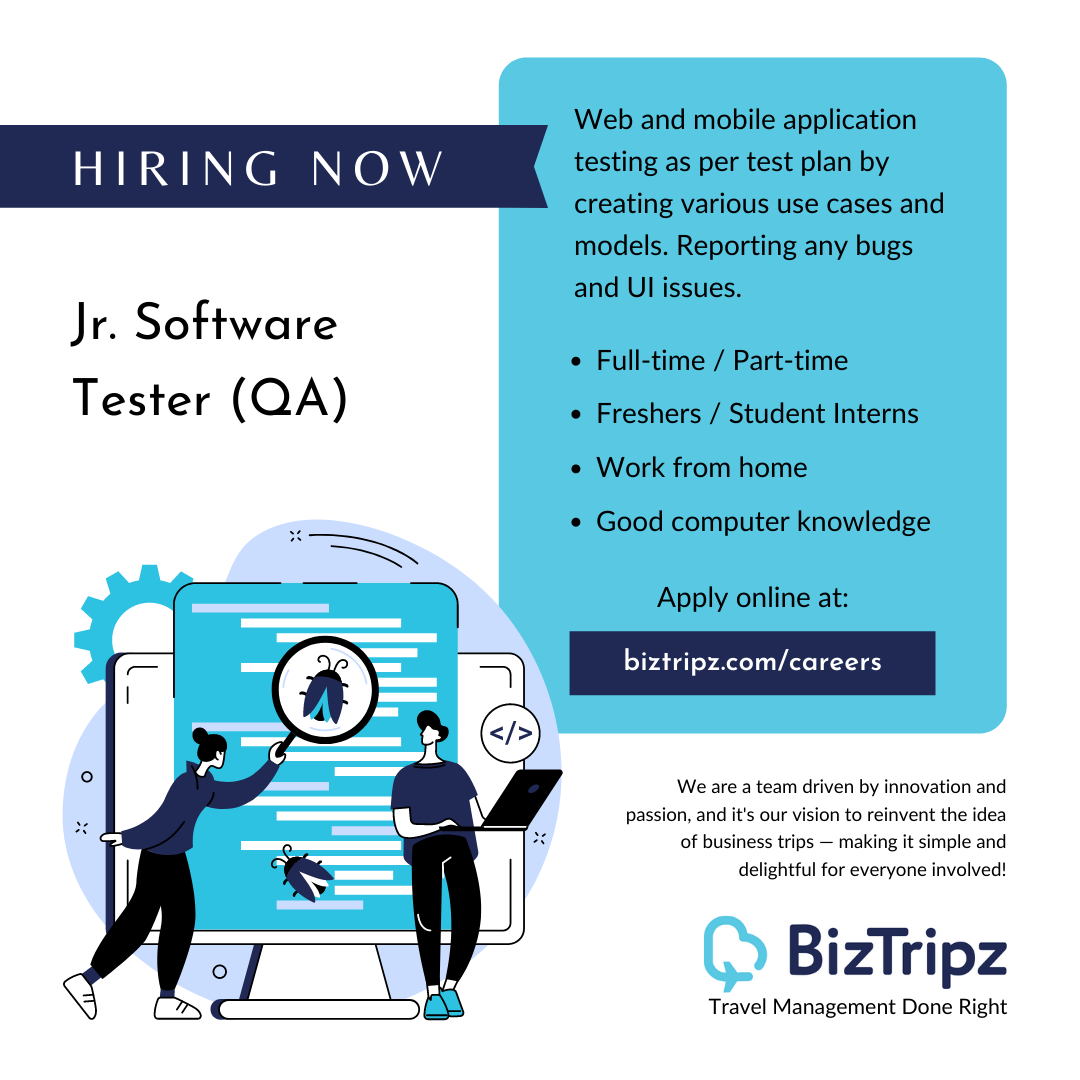 If you are a team player who is approachable and flexible, at the same time proactive and ready to take the lead, we'd love to meet you.
We welcome all applicants regardless of race, color, religion, age, gender or disability.